Why Choose OpticomOne™?
OpticomOne™ - the company born from the market leaders of Open Access FTTx operations in South Africa
Software EcoSystem
Framework that provides a full in-a-box solution that can be further customized to your needs.
Turnkey Services
We provide a full turnkey solution for all role players including the FNO, ISP and End User.
Powerful Solution
A powerful combination of a technical platform and commercial solution to compliment your customer relations.
Put your FTTx business at the forefront
OpticomOne™ provides you the complete software solution that you need to operate and manage your fiber Network Operator and/or Internet Service Provider business.
The OpticomOne™ ecosystem is designed to be future-proof and encapsulates all your software needs in one easy-to-manage place and enables an almost zero touch solution that is intricate but easy to to use.

The EcoSystem solution, as the desciption declares, is a full eco-software-environment that provides a full solution to manage, track and report on your day to day business. Giving you the freedom to actively pursue new business knowing your new and current customers are taken care of. OpticomOne™ has been trialed and tested in the industry with remarkable success for our clients.

Start-to-finish efficient service fulfilment for hybrid networks makes service turnaround faster and more profitable. The EcoSystem is the result of years of practical use, development and expertise, enabling automated service activation for virtually any technology. Coupled with API that can be integrated and implemented in just a few days.
ACCOUNTING & AUTO INVOICING
Our system is bank integrated for auto payment processing, notification and auto statement updating and generation. Payments are auto processed via direct debit or credit card payment gateway. Integrated with Stripe and PayPal.
OpticomONE is a turnkey solution born from international market leaders of Open Access FTTx operations. Contact us to find out how our platform and commercial solution can decrease your operating costs and increase your uptake!
Contractor Portal
Manage scheduled technician jobs & inventory
Technician Portal
Integrated job cards, install management, & auto service provisioning
ISP Portal
End user management, auto migrations, first-line support & accounting
End-user Portal
Customer self-service, support, auto migrations, & billing records
Services
Operations Support System and Business Support System - OSS/BSS.
Full Turnkey Solution
OpticomOne™ offers a complete turnkey software EcoSystem solution.
The solution includes signup, ordering, CRM, contract management, billing, Radius, provisioning, inventory management, ticketing, user portal as well as ISP portal.
Our system is vendor independant and we have the ability to integrate with multiple vendors of your choice, subject to the related vendor's available integration options.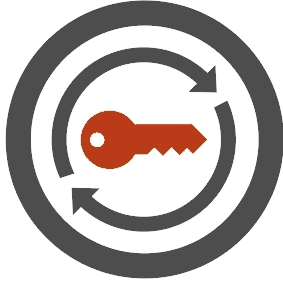 ISP-in-a-box
As an optional add on or stand alone solution, OpticomOne™ can provide a white box solution to service providers.
The solution caters for all their layer 3 service delivery requirements that is fully automated and integrated with the FNO network. Each Service Provider manages the End Users on the networks and has its own log-in into OpticomOne™'s ISP Portal for active client management, billing, activations, migrations as well as first line trouble shooting.
This functionality is extremely valuable to Internet Service Providers that otherwise experience the Communication Operator's network as a "black hole" without real transparency or unsable functionality. This service provides all the technical and commercial interfaces for an ISP in a white box deplayment so that all they need to focus on is their sales role and customer relationship management.
Modules
It is important to note that not all functionality and modules are required by all operators and thus we provide a modular solution.
Request a demo
Complete your details and a representative will contact you to schedule a full demonstration of our EcoSystem.
Frequently Asked Questions
Some questions we regularly receive from our potential customers.
Contact
Need to get in touch? Here is our contact information.
Email:
sales@opticomone.com